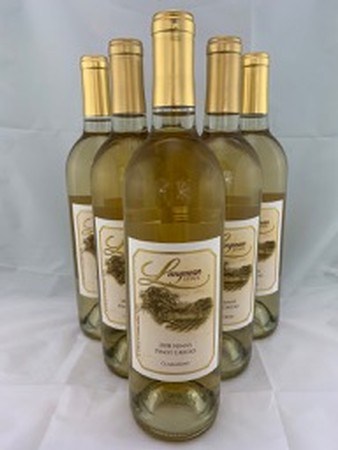 6 Pk 2019 Pinot Grigio Special! Flat Rate Shipping!
Italian Style Pinot Grigio
Special Offer!
(6) 2019 Nina's Pinot Grigio
Click on the individual wine on the "Wine" tab for an in-depth description of this gem!
Note: The "Regular Price" cited includes the Standard Shipping & Handling costs on this. Sorry, we cannot offer substitutions on this fantastic offer.
More Info Click on the Bottle >>>