Wine Futures!
Wine Club Exclusive!
How Does this work?
You purchase a case of wine that is not yet bottled for the lowest cost possible! Yep!
You have, and will have more favorite Langman Estate Winery varietals. As a Winery Club Ambassador you have exclusive access to the next release of your favorite varietals for a remarkably low price.
About 6 months before we bottle wine we will announce the availability of a limited number of these cases of most varietals of these wines for this pre-bottling/pre-release program.
Signature Club Members receive 20% off the retail prices and $1 shipping/case!
Premier Club Members receive 25% off the retail prices and $1 shipping/case!
Collectors Club Members receive 30% off the retail prices and $1 shipping/case!
Click on the Wine Futures items on the Wine list on the online store or hit the Order button on the announcements when you receive them to order these wines.
Upon payment your will receive an individually numbered and handsigned Wine Futures Certificate. (Example Below)
The wine will be shipped to you a few weeks after bottling.
You may cancel at any time without penalty until 30 days before bottling. (We need this time to make adjustments to blending quantities and other final bottling effects.)
An email sent to support@langmanwinery.com 30 days or more before bottling, with complete customer information, directing the cancellation, is required. The refund will be credited to the purchasing credit card within 14 days.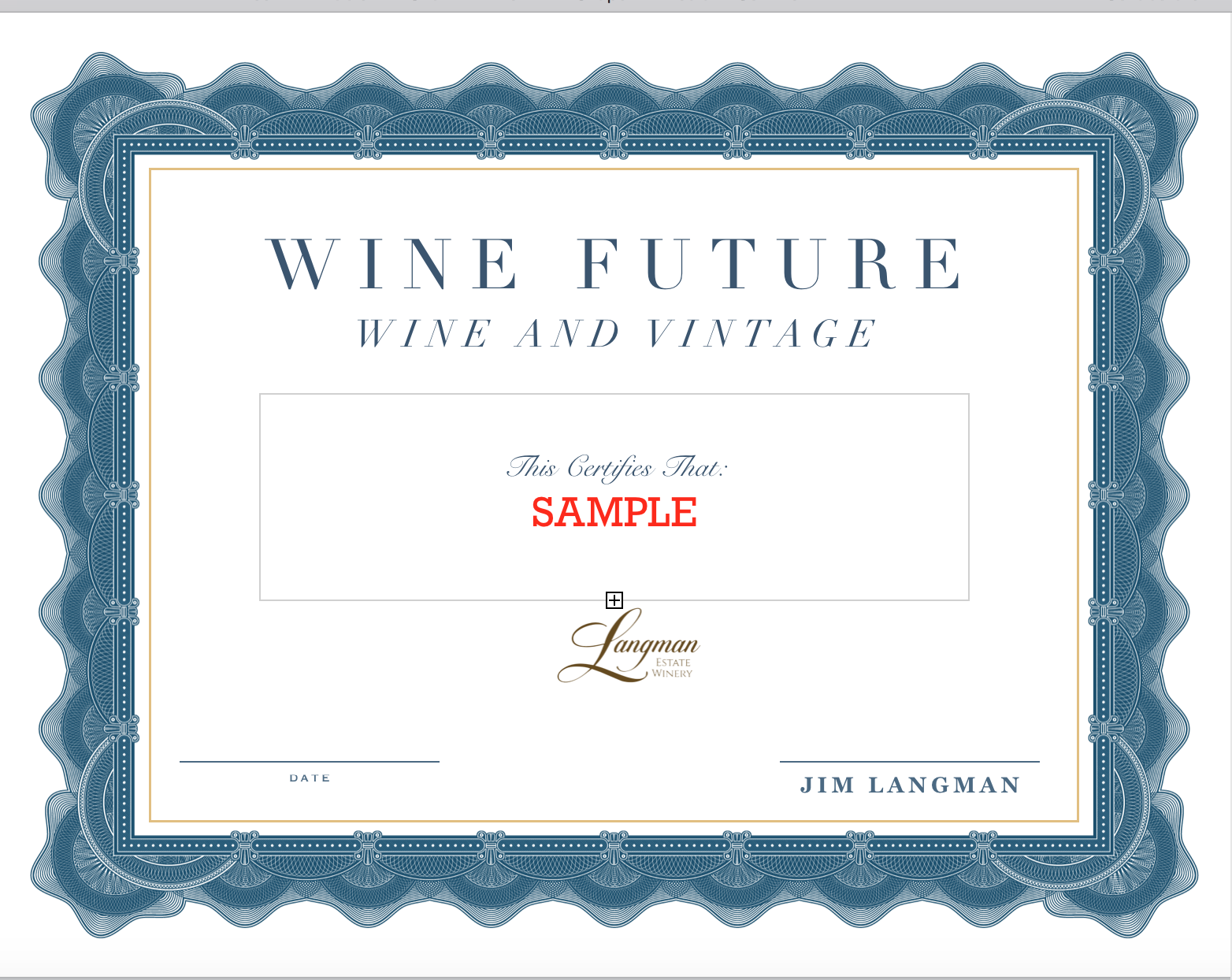 Join The family!
Sign Up For Our Newsletter
Keep up to date on the latest wine releases, events, and promotions and get 10% off your next order.