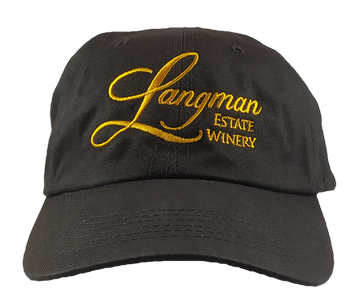 Cotton Twill Cap with Buckle Closure
Official Winery Product
Cotton Twill Cap with Buckle Closure
This unstructured cap is made of 100% washed cotton twill. Designed with a low-profile design and a pre-curved visor.Complete with an adjustable self-fabric strap with a sliding metal buckle.
Size: One size fits most.
Black material with gold embroidered winery logo.
Price: $25+ shipping/tax
FREE SHIPPING on Winery Merchandise purchases over $25!
More Info Click on the Photo >>>